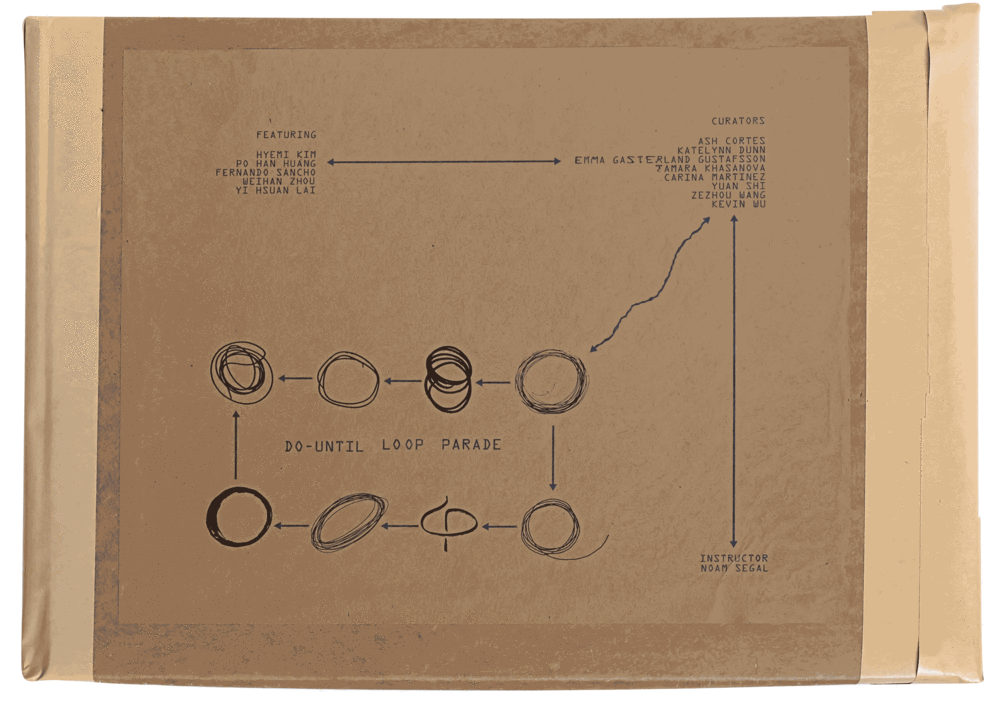 We're living in strange times today—today, time itself has become strange. Perhaps it's been like this for a while now. Stuck in perpetual motion, we have just begun to wonder whether we are actually moving forward.
Do-Until Loop Parade is an exhibition in a box that seeks to stage a conversation between artists who reflect on the mobility and stagnancy of our contemporary experience. Their works hint at the existence of "loops" that have long dictated our psychological, socioeconomic, and political freedoms. These loops are constructs—systems of control—but their origins and logics are obscured. Nonetheless, their effects on our lives are palpable. The curatorial organizers and featured artists of this exhibition strive to meditate on the boundaries impressed on reality every day, as well as the privileges that are disproportionately afforded certain sectors of society and not others due to the deliberate architecture of these constraints. Do-Until Loop Parade celebrates artistic expression as a radical exercise of agency and a means to introduce difference into our repetitive circuits of seeing, being, and connecting. We also offer an alternative to the standard art-viewing model by inviting recipients of this box to install the artworks in their homes. Apart from instructions on how to care for the art objects included, the rules for interaction are for the participant to decide.



Do-Until Loop Parade Box, 13 x 10.25 x 4 in.
Handmade Analog Projector & Toolkit.

SVA MACP 2022
Curated BY:

GRADUATES OF SVA MFA PHOTOGRAPHY, VIDEO
AND RELATED MEDIA CLASS OF 2020
Featured Artists:
Artwork labels, 9 ct.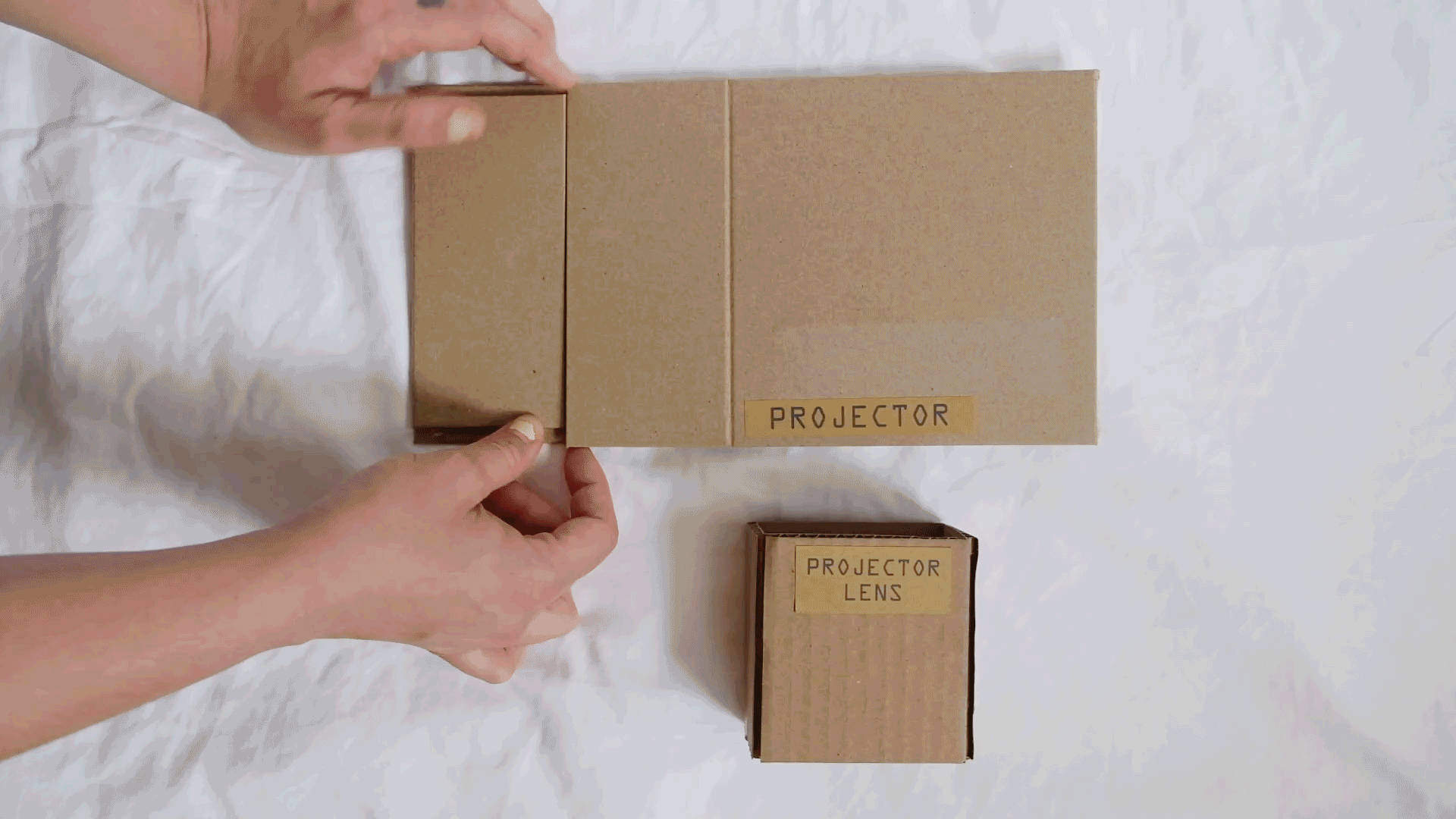 Projector assembly.
INTRODUCTION