Lingfei Ren (b. 1988) is a lens-based artist, producer, and curator living in Jersey City. She received a BA in Fine Arts at Southeast University, Nanjing, China, and an MA in Arts Management at George Mason University, Washington D.C. Ren began as an art educator working and interning at Shanghai Museum, Smithsonian's National Museum of Asian Art, and the Hirshhorn Museum and Sculpture Garden. She currently works as the Senior Photo Editor at Musée magazine, an independent curator, and a photographer for WSJ, the magazine of The Wall Street Journal,and Wallpaper* China. Her current art practice investigates definitions of "home" and contemplates the psychological effects of urban living.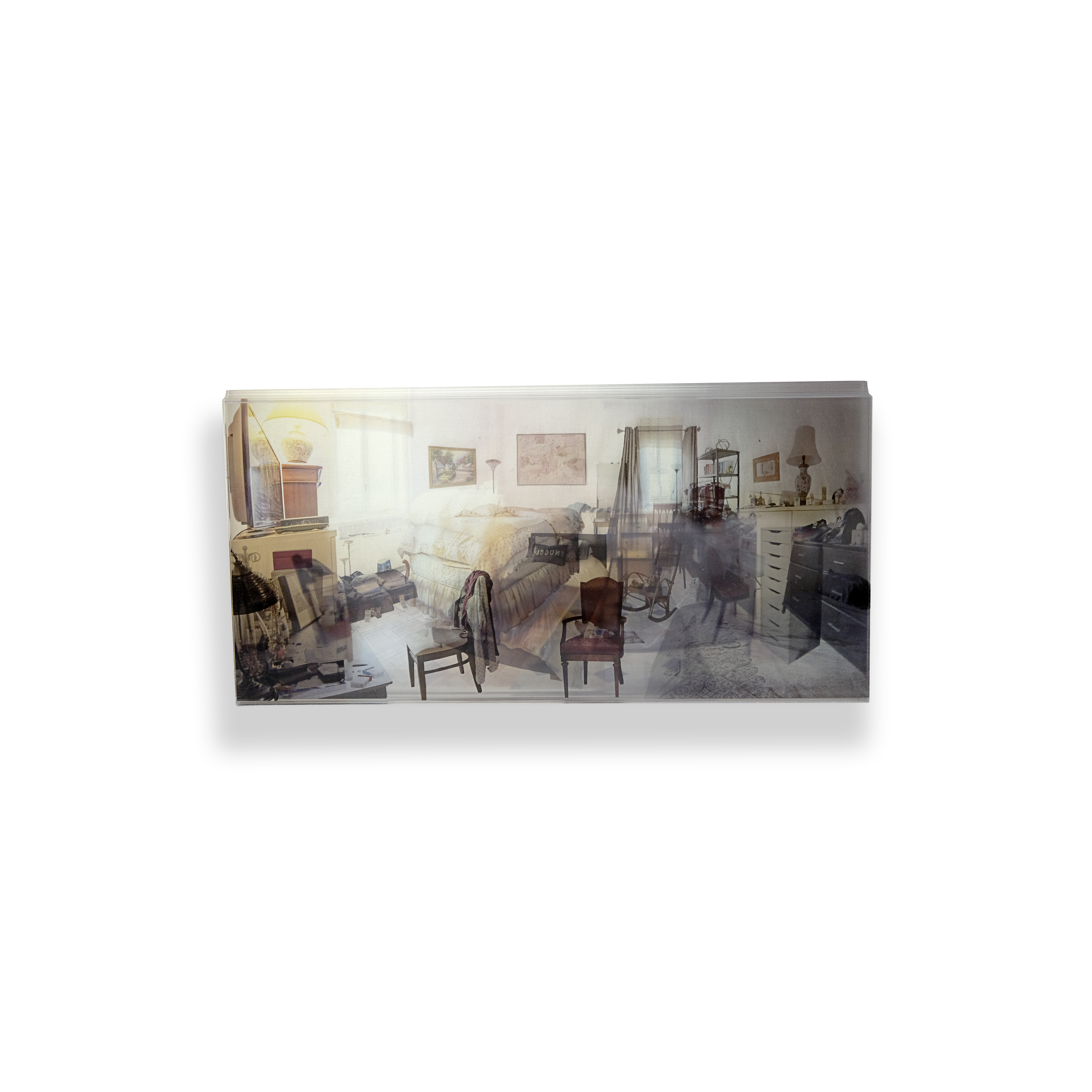 2D, 4D, 6D, 7D (2020)

Acrylic
8.5 x 4.11 x 0.875 in.


2D, 4D, 6D, 7D is a multi-layer plexiglass photo sculpture that superimposes photographs of sixteen rental apartments to compose a chimeric space. Through this work, Ren foregrounds the tension between the personal and the generic in urban domesticity: Each layer represents a single room with individualized furnishing; yet, all rooms originate from the same building in New York and have identical floor-plans. Her multi-spatial, multi-temporal photo sculptures allude to the housing dilemmas of transplant cities: With frequent dislocations and relocations as well as shifting definitions of home, the sanctuary provided by personal spaces can only be temporary. Against this backdrop, the act of personalizing apartments could be read as attempts at concretizing identity despite the persistent movements that the loop puts us through.